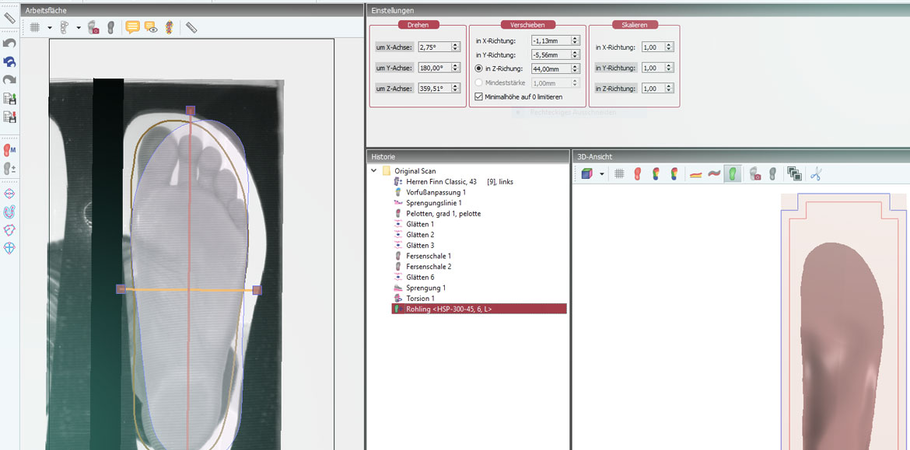 3 steps to individually milled inlay strips
Few work steps with time and cost savings
Material selection
Depending on the requirements, the insoles are modeled online and a rigid foam plate is selected in the modelling software.

Milling
The paro360 software sends the data to the milling machine and mills in the finest possible surface quality.

Loosen and grind
The strips are removed from the material block by punctual pressure. The edges should be sanded for better further processing.
The insole strips are now finished and in only 2 further steps the production of the perfect insoles takes place.
Thermoforming
The covering fabric and the insole raw material are heated and then laid over the insole strips. In the vacuum machine these are thermoformed wrinkle-free. The same applies to the combination plates for diabetic care.

Final post-processing
The overlapping fabric is removed and the edges of the ready-made insole are finally finished.
The individually insoles are ready. If you would like to learn more about paromed's production of thermoformed and milled insoles, click here: paroContour L1
back