Industrial insole milling machine
paroContour C12 for up to 12 insoles per interval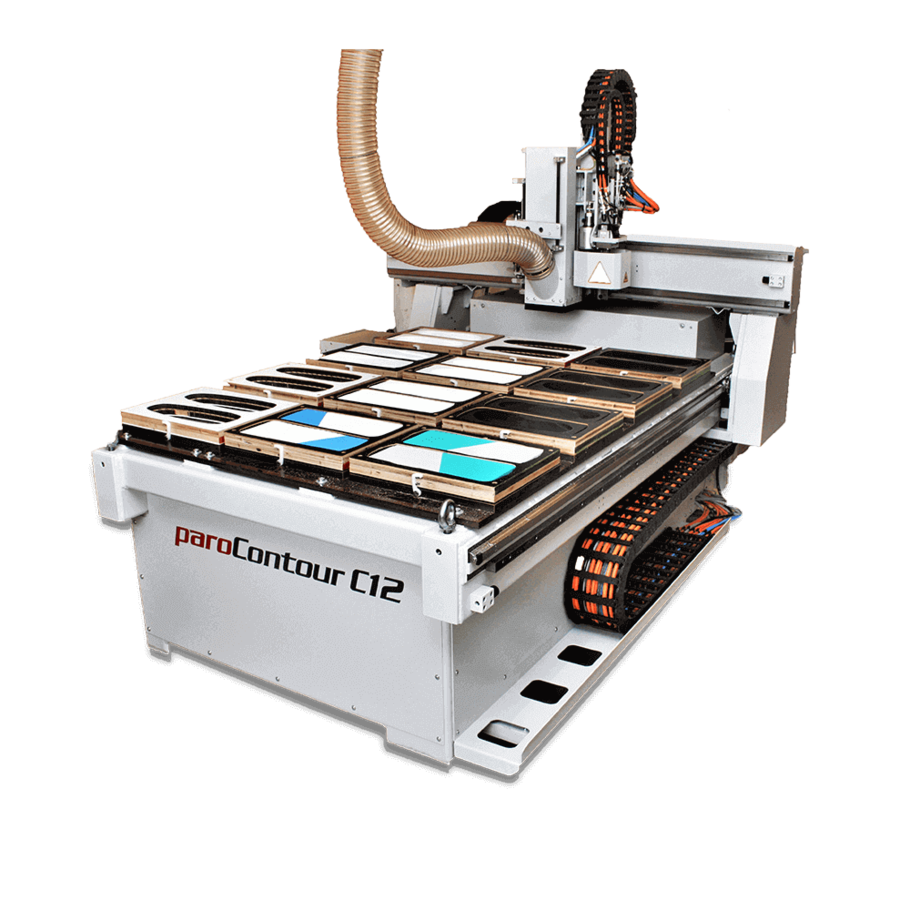 Unique efficiency
With the paroContour C12, outstanding quality and productivity are standard. It is capable of milling and cutting out up to 12 pairs of individual insoles per milling interval – in various material and design combinations, and at an industrial level.
---
Meeting the highest standards
The paroContour C12 delivers peak performance in terms of speed, quality and precision:
Fabricates up to 12 pairs of individual insoles/hour per milling interval in various material combinations
Features a special holder for blanks in two sizes for fast loading and turning of the insole blanks
Reduces grinding to a minimum thanks to the oscillating knife that cuts out the insoles from the outer contour
Dual-sided milling and cutting guarantees a top-quality finished product
---
All data readily at hand
From the materials being used to individual settings:
projectManager C12 stores complete information for each milling order and makes it accessible at any time.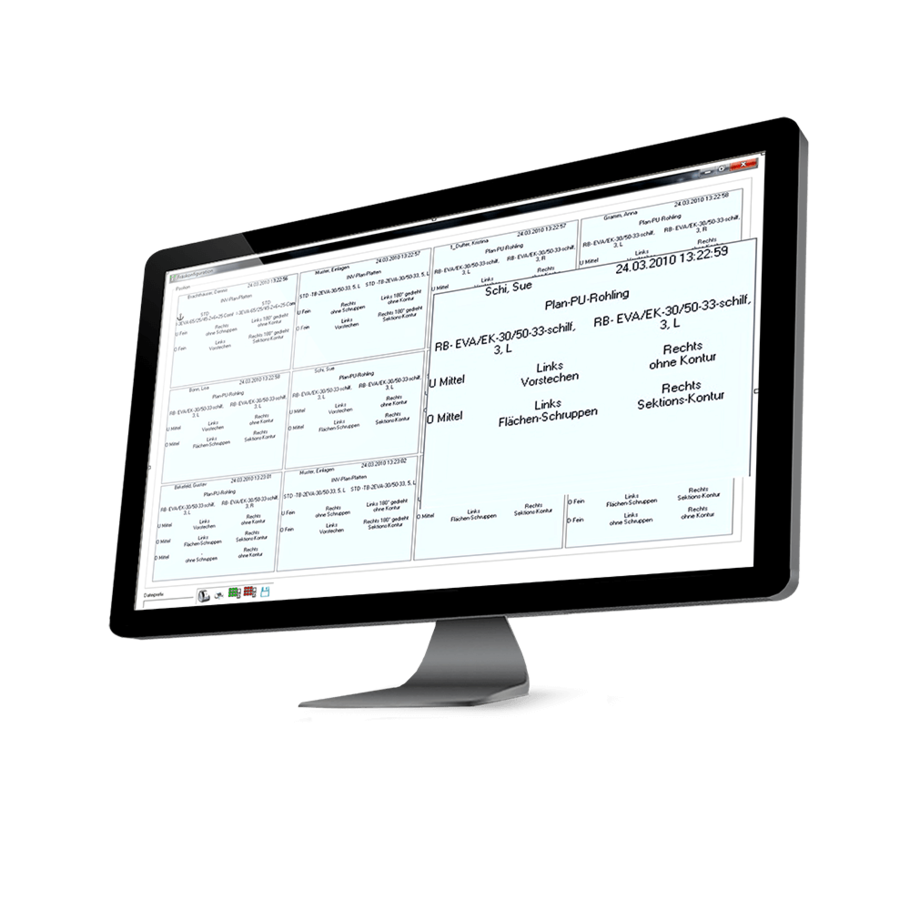 Technical data
Milling machine, complete: 2400 x 1900 x 1650 mm
Overall weight: approximately 1.5 tonnes on 4 feet
Operating voltage: 3 x 400 V, N, PE, circuit breakers in 32A C characteristic
Optional extraction:
Extraction via a 120 mm duct. Connection to a centralised extraction system or separate extraction system available as an option is supported. Negative pressure min. 2000 Pa, nominal flow rate min. 800 m³/h.
Scope of delivery
Milling machine
bto-PC
12 holders for blanks
Thermostats for spindle cooling
User manual

Optional:
High-performance extraction system
Laser labelling

Versions:
paroContour C6
paroContour C12 (LL)
paroContour C18 (LL)
paroContour C24
Always ready for the next step
The highly modern processing technologies of the paroContour C12 have been meeting the high standards for the production of insoles in large quantities since 2010. This is going to continue in the future.