3D foot scanner
paroScan 3Dm for mobile use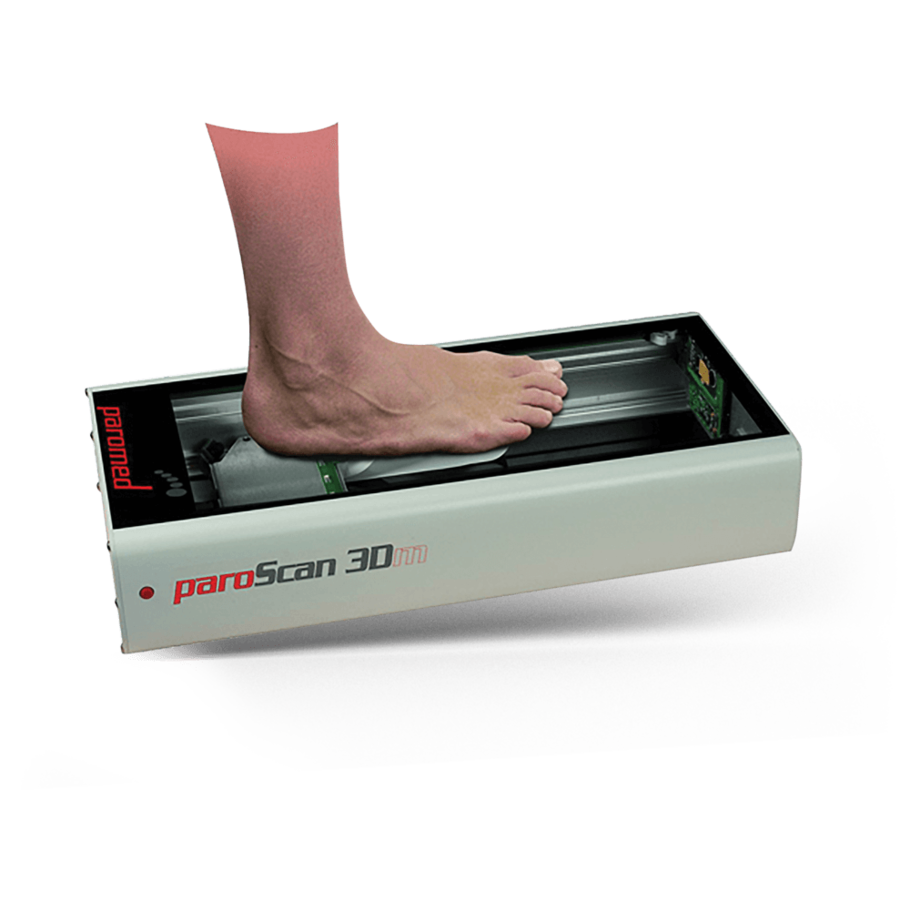 Premium scans with mobile application
With the paroScan 3Dm mobile 3D scanner, the premium paromed technology can be used anywhere the user requires it: away from headquarters, at branches, in medical practices and hospitals. The portable unit has a weight of just 7.1 kg and supplies a digital scan as well as a clinical image of the foot.
---
Benefits and advantages
The paroScan 3Dm makes foot scanning efficient and convenient:
Portable unit with premium technology
Suitable for mobile use
Scanning a foot within seconds
Recording of the clinical image
Presentation of the plantar view in the 3D model
Battery operation is possible
Load capacity up to 130 kg
---
Portable and convenient
The paroScan 3Dm is not only easy to transport, it is also very straightforward to use and efficient. Cumbersome work with foam impressions and plaster casts is eliminated along with the resulting disposal costs.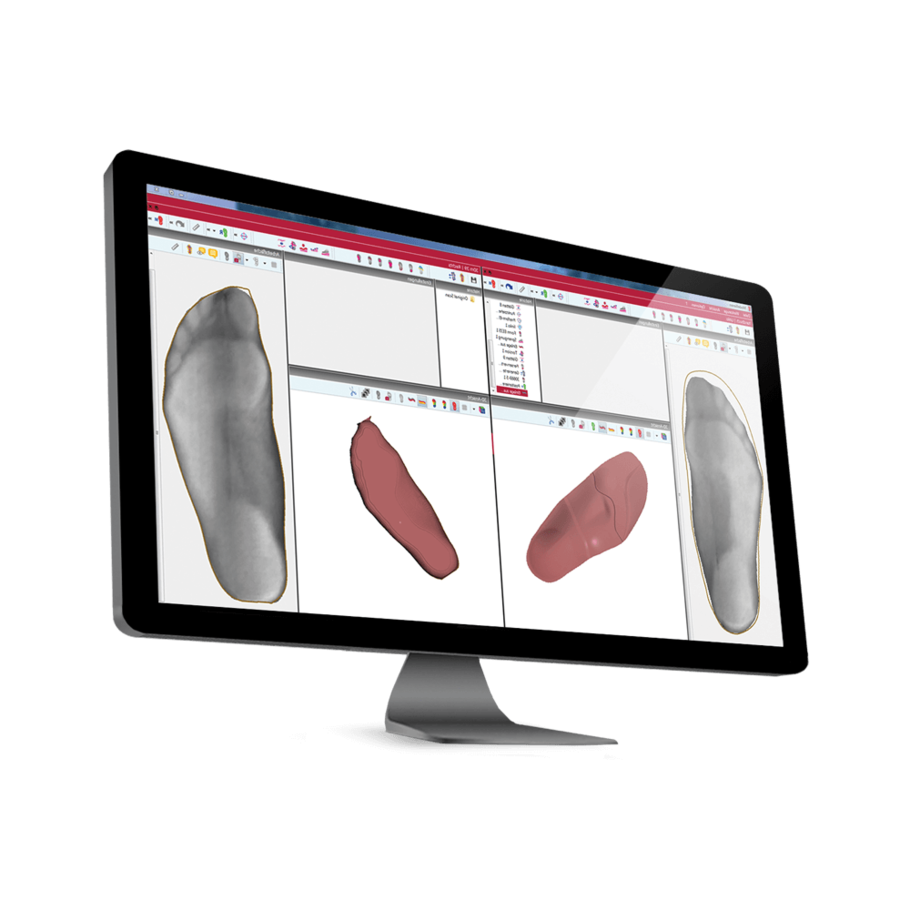 Technical data
Scanner, complete: 102 x 242 x 514 mm
Weight: 7.1 kg
Electrical data: 230 V AC/50 W or 110 V AC
Load capacity: up to 130 kg
Scanning time: 2 x < 6 seconds
Battery operation: up to 2 hours
Scope of delivery
3D scanner
3D scanning software (to generate the scan data)
Comfortable carrying case with notebook compartment
User manual
Always ready for the next step
There are numerous methods for taking foot impressions. The lightweight, mobile paroScan 3Dm is an especially comfortable, effective and high-performance solution for users.