3D foot scanner
paroScan 3Dh for flexible application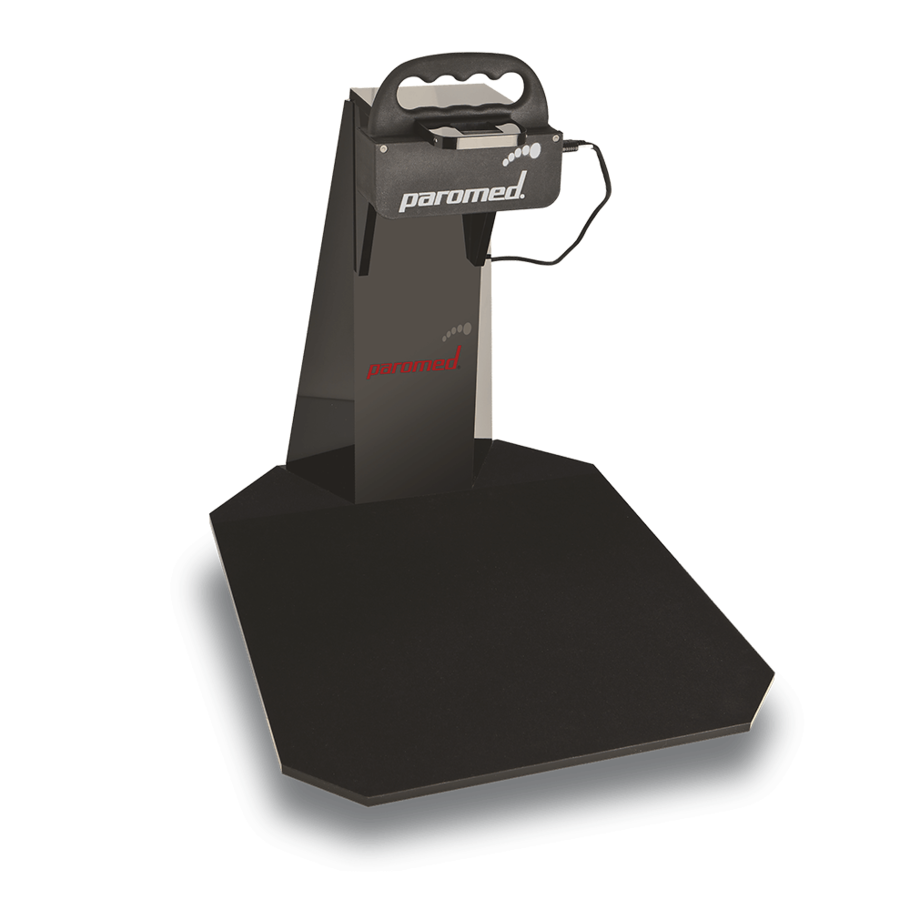 Saves time and reduces costs
The paroScan 3Dh is a mobile scanner that uses a stereo 3D camera to scan foot impression foams. The user can either use the scanner as a stationary unit with a vertical stand or as a mobile system with a case. An innovative product from paromed. And a time and cost-saving alternative to conventional methods.
---
An investment that pays off
The speed and flexibility of the paroScan 3Dh are convincing:
Fast digitalisation of foam impressions
3D representation down to the details
Stationary and mobile use possible
Straightforward operation without mains cable (USB connection)
Colour-coded 1:1 print
---
Equipped for any situation
For mobile use on site
Dimensions including case: 715 x 454 x 352 mm
Weight, complete: 4,850 g
For stationary application
with vertical stand
Dimensions: 500 x 400 x 470 mm
Weight, complete: 4,165 g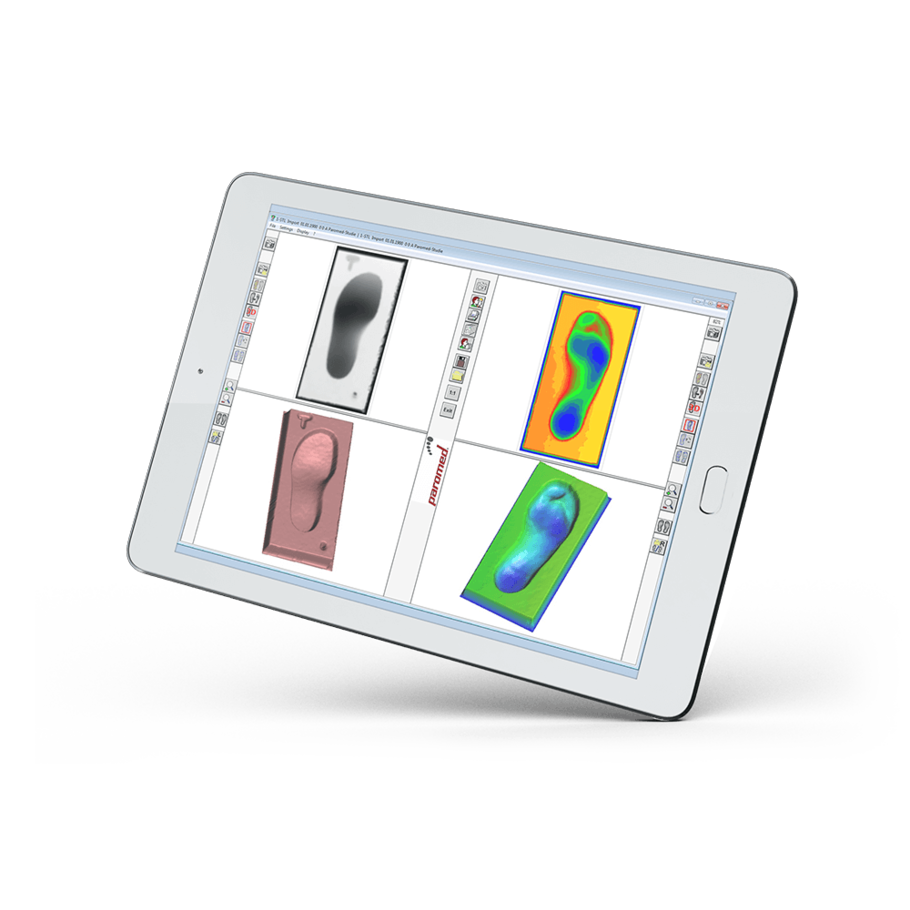 Technical data
Scanner: 55 x 155 x 60 mm + 60 mm handle
Weight: 600 g
Sensor: 752 x 480 px, 1/3 inch, wide VGA, Global Shutter
Optimum measuring range: 380 x 230 x 60 mm
Optimum camera distance: approximately 300 mm
Real-time recordings: up to 30 images per second
Connection: USB 2.0 with thread
Scope of delivery
3D foot impression foam scanner with
mounting module and USB connecting cable
paroScan software
User manual
Optional:
Multifunction case, Netbook tablet, vertical stand for stationary use
Always ready for the next step
With its functionality, the paroScan 3Dh is ideal to support all users looking for a mobile and stationary scanning unit in one – for centrally digitalising foot impression foams.