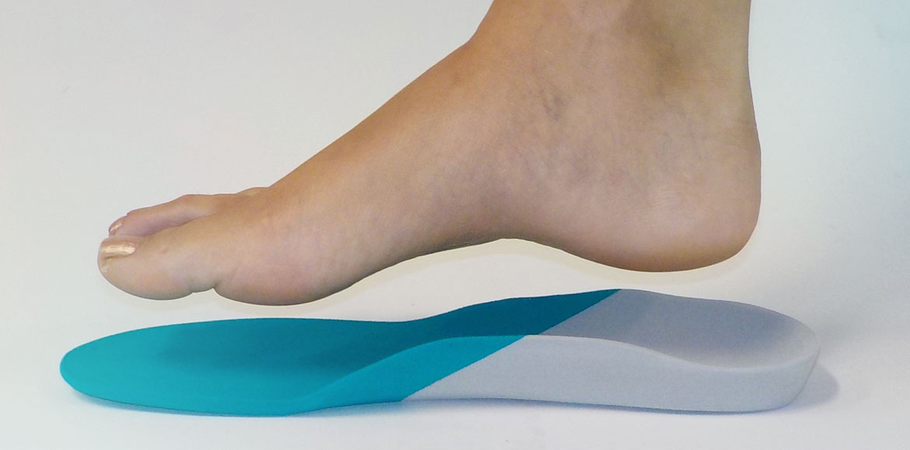 Individual orthopaedic insoles for individual feet
Why we don't notice any deformity for a long time
The human musculoskeletal system, in which the feet play an important role, is highly tolerant. This means that it can compensate for a very long time by always "adjusting" itself through the five large muscle chains. However, it is very likely that one day the moment will come when it will take revenge for the wrong posture. This is the moment when many patients realize that they need an individual orthopedic insole. But why "individual" and "orthopedic"?
A view of the whole body
In general, the essential statement is that the feet are as individual as the people themselves. With 27 hinges, the foot is an extremely complex structure with a variety of tasks. Problems that occur can have causes that do not come from the feet. Therefore, it is highly recommended to include leg axes and postural pose in the examination as well because, for example, muscular deformities of the hip can also lead to foot problems and only a recognition and correction of the cause of the problem is effective in the long term.

Different foot shapes
The different shapes of the feet (Greek, Roman, Egyptian), the length of the toes and also the different proportions from forefoot to backfoot make a standard supply impossible under qualitative aspects. An individual examination is the only way to do justice to the different foot shapes and ensure that correcting elements are placed where they are anatomically correct.

Adjusted to weight and purpose
It is essential that the customer's body weight and individual problems are taken into consideration when forming and building the insoles. Depending on the type of care, different materials are suitable for a patient with 60kg than for a patient with 120kg. In the configuration and structure of the individual orthopedic insole, however, it must also be considered whether the problems occur with static (e.g. saleswoman) or dynamic (e.g. runner) pressure and how the insole should affect the foot.

Need for individual insole treatment
A targeted and therefore problem-solving treatment can only be guaranteed if the above-mentioned points are taken into consideration in the anamnesis and in the shaping of the insole. Standard care actually only follows the goal of a comfort feeling, because for the reasons set out above, corrections which are logically clear and therefore more effective would have the opposite effect.
Insoles from paromed
Paromed's intelligent software allows you to create fully individual foot treatment in the shortest possible time. From foot scanners to modelling software and insole milling with suitable blanks, paromed offers everything that is needed for an individual insole supply. In case of your own milling machine being not the right solution for you, we also offer also a central production. You can find information on central production of inserts here.
back