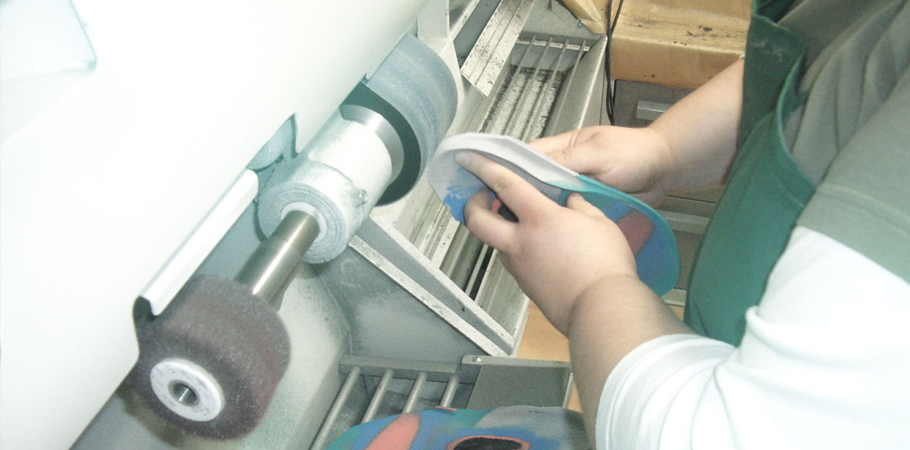 Cope the demographic change together
A look into the future
The age structure will continue to shift in the direction of older population. With a declining population in Germany, an increase in the number of older people and people in need of care can be expected, as can be seen in the following two charts. This creates a particular structural challenge.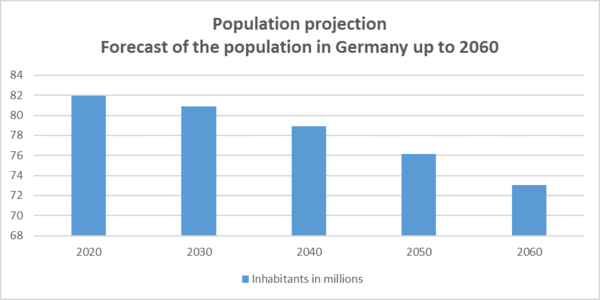 According: Statistisches Bundesamt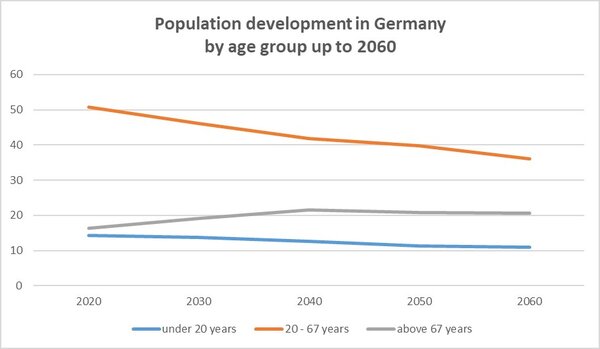 According: Statistisches Bundesamt
Increase in diseases
With the number of ageing people raising, diseases such as diabetes, cancer and dementia will increase. In 2015, 415 million people worldwide suffered diabetes, and 642 million are expected to be affected by 2040. In Europe, an increase of 16% is expected. In 2015, about 60 million people suffered from diabetes in Europe and about 71 million are expected by 2040. These affected patients will increasingly need orthopedic aids such as insoles - a market with future potential and great opportunities.
A technology at the highest level is therefore indispensable. The diabetic foot syndrome not only changes the statics of the foot, but can also lead to severe injuries or illnesses. For this reason, diabetics have to prevent diabetics with perfect diabetic insoles.
Not enough orthopaedic companies
There are currently too few orthopaedic companies to counteract the rush expected in the coming years. In 2017 there were 2529 orthopaedic shoemakers and 2026 orthopedic technician companies, as can be seen in the following chart.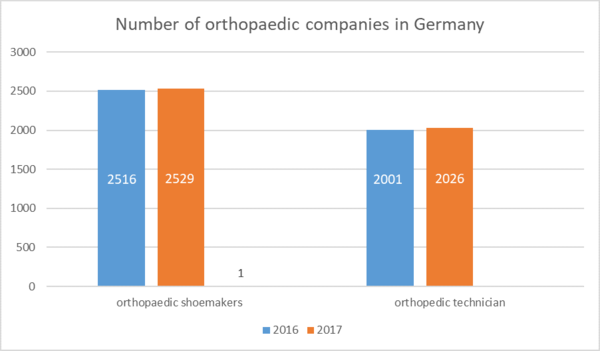 Handle challenges
Through due the demographic aging progresses, there is a shift in the disease spectrum expected and due better treatment options the life expectancy has increased. In order to ensure optimal care in the future, medical innovations, further development of care and a sufficient number of specialized companies represent important challenges.
Framework conditions
In order to handle the challenges, different framework conditions have to be created. The quality of the apprenticeship and the availability of sufficient professionals is important for the high quality care and well-being of the patient.
The collective and contractual structures between the associations of the health trade and the health insurance associations must be strengthened in order to further promote patients' freedom of choice and positive quality and performance competition. Each actor lives from the special trust of the customers. Professional associations have a special role to play in this, because they must ensure that this relationship of trust is ensured so that the misconduct of an individual does not fall back on the entire profession. The bureaucratic workload for small and medium-sized companies must be reduced, as in recent years more and more administrative work of the health insurance funds have been transferred to this orthopaedic companies.
Effects for companies
Many of our customers already feel the effects of the shortage of professional staff. Competition for qualified personnel has already begun, which is why it is more and more important to train and retain own specialists. In the future, the shortage of skilled personnel will be countered by a growing demand for orthopaedic products such as diabetic insoles as the population ages and the spectrum of diseases shifts. This is a challenge for many orthopaedic companies, which can only be met by optimized processes and semi-automated processes.
Relief through paromed
Our innovative range of services saves costs and time for many companies when using our products. High-precision insole production for diabetics is easy with our innovative systems. After scanning with one of our foot scanners, our paro360 software models the perfect basis for the foot bedding. The diabetic insoles can be manufactured with our milling machines, if required also both sides with soft bedding. In view of the advancing digitalisation, customer data can be documented and stored in the paro360 software in order to guarantee fast reproducibility of the insoles. A signature pad that integrates and links the signature image into a document can also be integrated into the system environment at any time. We are also a reliable partner when it comes to outsourcing the production of insoles. For many companies, central production is of essential importance not only because of the shortage of skilled employees.
back