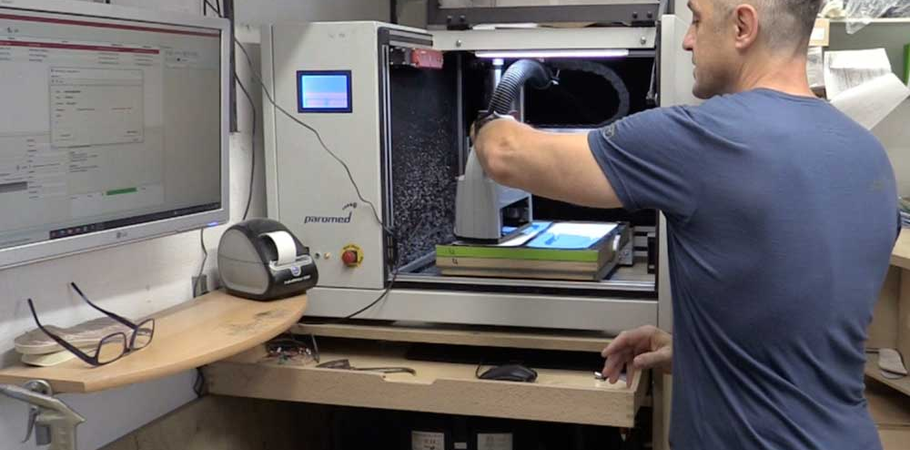 See the paroPrint in practice
After the Medical Device Regulation came into force this year and the labeling requirements for insoles have to be fulfilled, some of our customers wanted to see the use of the paroPrint in practice.
The Austrian company Horngacher Orthopädie & Schuhtechnik in Wörgl was one of our first customers using the paroPrint. Mr. Huber immediately agreed to let us take a look inside his shop and to share his experience with printing of insoles.
In this short video, you can see the individual work processes that are carried out to mill the insoles on both sides and mark them with the paroPrint. The paroPrint is operated directly from the paro360 software, making it easier to use and saving time. You will also learn about the costs associated with purchasing the paroPrint and how effective printer cartridges are.
Once again, we would like to thank Mr. Huber for his insight and time.
Learn more about the paroPrint.
back