10 GOOD REASONS FOR A SYSTEM UPGRADE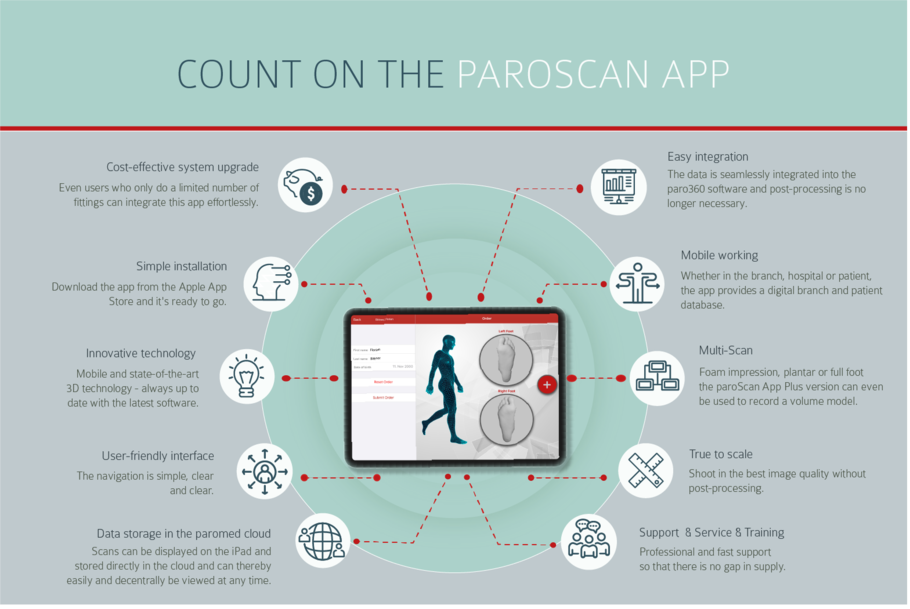 1. Cost-effective system upgrade
Even users who only do a limited number of fittings can integrate this app effortlessly.
2. Simple installationDownload the app from the Apple App Store and it's ready to go.
3. Innovative technology
Mobile and state-of-the-art 3D technology - always up to date with the latest software.
4. User-friendly interface
The navigation is simple, clear and clear.
5. Data storage in the paromed cloud
Scans can be displayed on the iPad and stored directly in the cloud and can thereby easily and decentrally be viewed at any time.
6. Easy integration
The data is seamlessly integrated into the paro360 software and post-processing is no longer necessary.
7. Mobile working
Whether in the branch, hospital or patient, the app provides a digital branch and patient database.
8. Multi-Scan
Foam impression, plantar or full foot the paroScan App Plus version can even be used to record a volume model.
9. True to scale
Shoot in the best image quality without post-processing.
10. Support, Service und Training
Professional and fast support so that there is no gap in supply.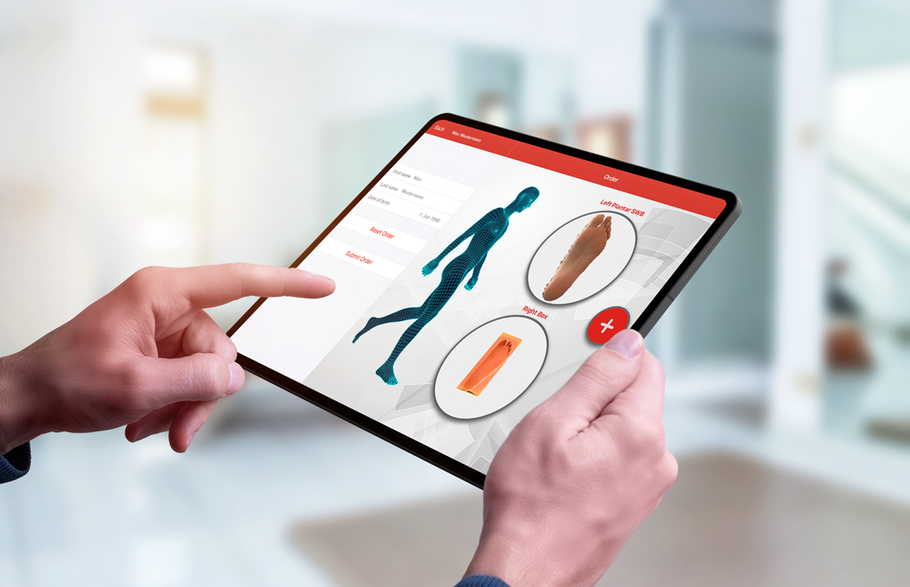 MOBILe 3D SCANNING 
The paroScan app combines innovation with the latest technology for modern and mobile foot care.
learn more