3D full foot scanner
paroScan 3Dv for mobile use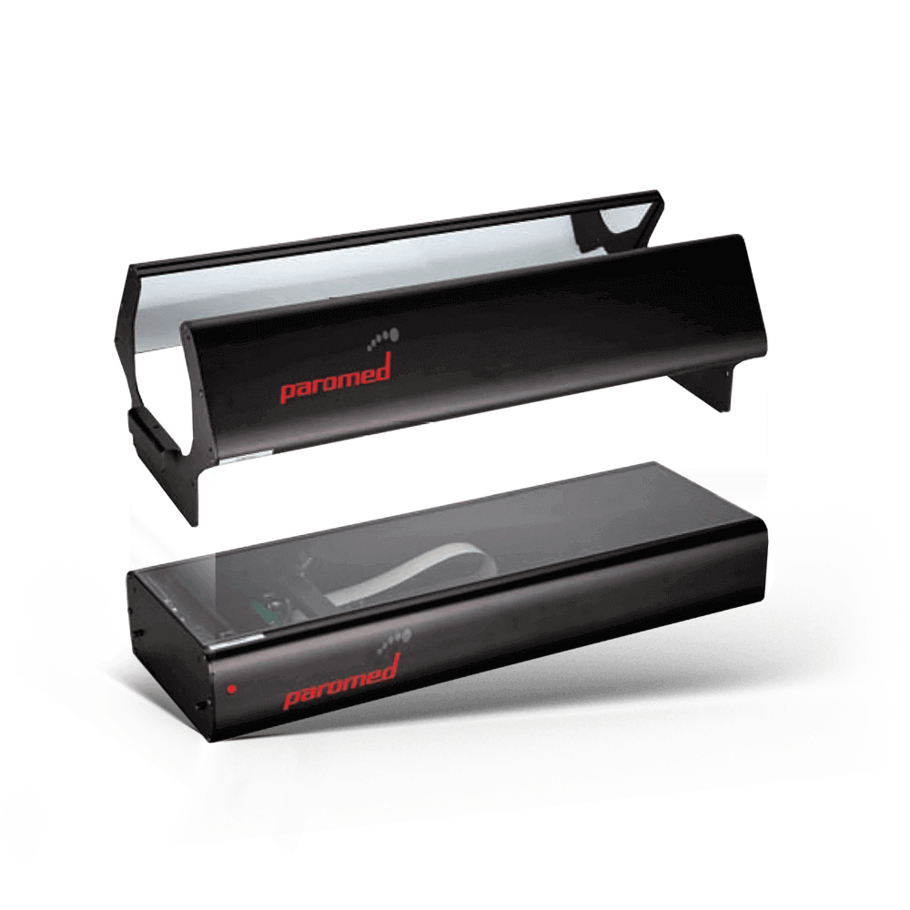 Open for full control
The paroScan 3Dv offers insights at the crucial moment. Thanks to its open design, both patients and experts have full control of the foot position during the scanning process.
---
Excellent for mobile use
The paroScan 3Dv meets high performance standards in a customer- and user-friendly format:
An ideal companion for mobile use at 11.3 kg
Captures the foot shape up to a height of 20 cm
Prepares a plantar, clinical image of the foot
Convenient control of the foot position thanks to the open design
Can be disassembled into its individual modules for easy transportation
Plantar scanning function and full foot scanner
---
All data on the screen
The laser-based full foot scanner is easy to operate using the included software and automatically displays four circumference measurements: the ball of the foot, mid-instep, instep and heel measurement.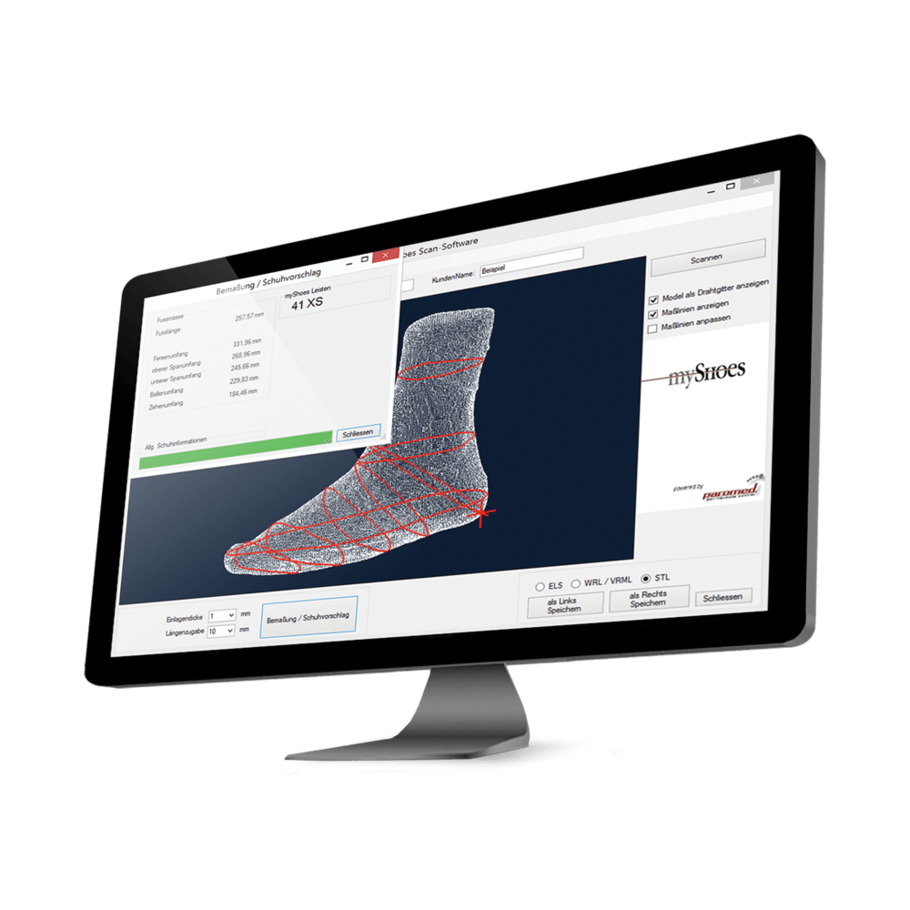 Technical data
Scanner, complete: 269 x 320 x 707 mm
Scanner, bottom section: 105 x 243 x 670 mm
Weight: 11.3 kg
Electrical data: 230 V AC/50 W or 110 V AC
Load capacity: up to 130 kg
Scanning time: < 12.0 sec for full foot < 25.0 sec for plantar
Scope of delivery
3D scanner with mirror
3D scanning software
Carrying bag with notebook compartment
User manual
Always ready for the next step
The feet are among the most complex human body parts. With three-dimensional scanning, the paroScan 3Dv provides the ideal basis for a custom, individual insole or shoe fitting in every case.